(CNN) —  
There are more apps to learn languages from than actual languages. Or at least it feels that way. So what does it take for a service to stand out?
Babbel aims to stick out with a sleek user interface and by offering 14 languages to learn. The CNN Store is offering a lifetime subscription to the service for just $179, from the $399 normal price. That's over 50% off and provides full access to every language.
We thought we'd see what all of the buzz is about, so we gave it a whirl. And now we're breaking it down for you.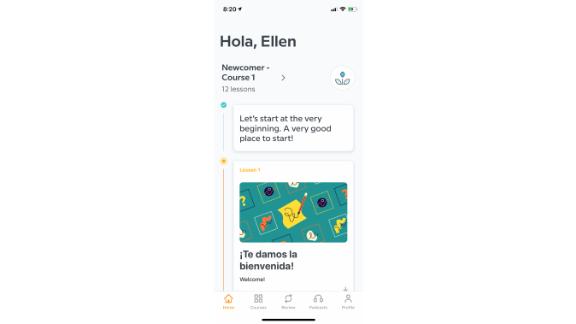 Babbel offers 14 different languages, including ones you'd expect to see, such as Spanish, Italian, French, English and German. Other languages are Danish, Dutch, Indonesian, Norwegian, Polish, Portuguese, Russian, Swedish and Turkish. We liked the broad range of languages this app offers. Plus, if you're feeling ambitious and want to learn two languages, it's easy to switch between them. Babbel will save your progress in one language if you start another so you'll always be able to pick up where you left off.
Once you've chosen, Babbel will ask you how much experience you have with that language. If you're a beginner, you'll start in the Newcomer category.
Babbel breaks down its learning method as you start learning vocabulary. It employs a spaced repetition method, which means you'll see words and phrases consistently throughout each lesson. And so you won't forget, Babbel will remind you when it's time to practice.
You're able to choose the best time for Babbel to send you a push notification. These options for reminder times include "Around Lunchtime" to "On My Way Home." Babbel looks to fit your practice seamlessly into your day. This app is clearly geared toward everyday life.
Once you've selected that, you can choose an exact time and the number of times per week you'd like to be reminded. Three days are preselected, but you can change these by simply tapping among the days of the week. We found these reminders to be super helpful. If you're busy with meetings or school, it's nice to know you've set your practice times for a schedule that works for you.
This app is extremely intuitive and user friendly. You won't get lost looking for information and returning to your place in the lessons. There are five tabs at the bottom of the app that will take you to your home page, your lessons, your review and your personal profile, where you'll also find your app settings.
We liked how easy it was to navigate and find what we needed. The interface seems like it's suitable for all ages, and even if you tend to be overwhelmed by technology, Babbel doesn't give you an opportunity to get lost.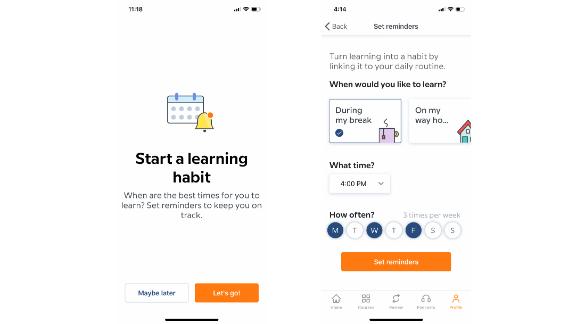 Babbel also won't leave you bored. As you progress…


Read More: Babbel review | CNN Underscored