Brazil is likely to pass the awful mark of 500,000 COVID-related deaths in the next two days. Only the United States has a higher number of dead across the world.
Currently averaging 2,500 deaths a day, Brazil's P1 variant has long been identified as a highly virulent cause for concern, prompting travel bans to most countries.
But researchers in Sao Paulo, one of the worst-hit cities in the country, say the P1 variant has started infecting and killing pregnant women and their unborn children in startling numbers.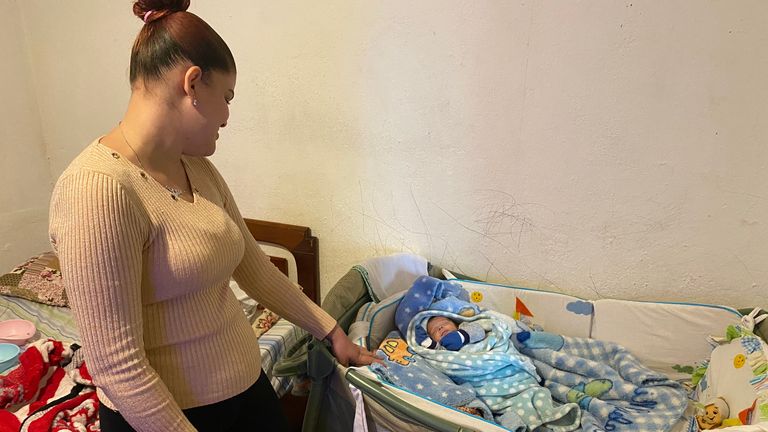 Currently 42 pregnant women die every week from COVID-19; many more women are being intubated and their premature children delivered by caesarean section without consultation with obstetricians, according to medical researchers at the Brazilian Obstetric Observatory.
Dr Rossana Pulcineli Vieira Francisco from the observatory said: "The virus transmissibility is higher with this variant and I think the big problem is that the health system for maternal care in Brazil is very bad.
"In some states the patient starts treatment in one hospital, a general hospital, and when her condition starts to worsen, and she needs to deliver the baby, she will be transported while intubated because they're not at the right hospital to do the delivery."
This, she believes, is part of the reason Brazil is seeing a higher rate of maternal mortality.
She says obstetricians and intensivists should be working together to find the right outcomes for mother and child, otherwise it will be very difficult to stop maternal mortality during COVID.
"I think we have more cases because of the variant, and because our maternal health system is very fragile, we have this result."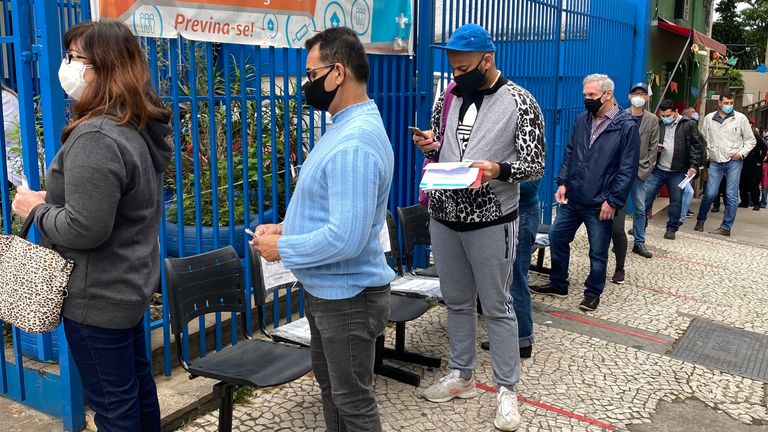 I asked her if it's a perfect storm.
"Yes," she replied, "and I think our only chance to stop this is the vaccine."
The data from her and her colleagues' research reveals that last year 10 pregnant women were dying each week from COVID-19.
This year, with the emergence of the new variant, the new figure is more than 40 per week.
Poor medical care and facilities already contributed to a high death rate for pregnant women in Brazil of 55 per 100,000 women. In Britain the figure is just 9.7.
But Dr Francisco says their research so far indicates that with COVID-19 as a factor the new number could double to over 100 per 100,000 by the end of the year.
The high overall transmission of the P1 variant (it accounts for nine in 10 coronavirus cases in Sao Paulo) combined with an overwhelmed health service, puts pregnant women at extreme risk.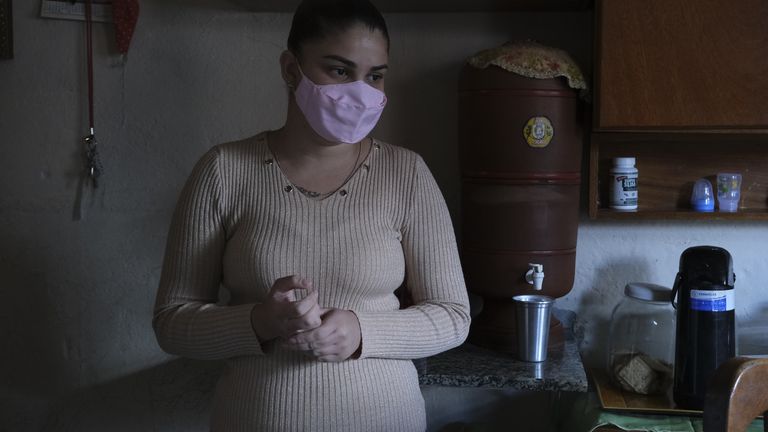 Read More: COVID-19: Pregnant women and their unborn babies dying in Brazil as deaths set